At some point during childhood, our baby teeth fall out, and our adult teeth grow in. We often refer to these as our "permanent" teeth, but for millions of men and women, the adult teeth fall short of that mark. Whether due to decay, periodontal disease, or a traumatic accident, teeth can become too damaged to be saved. In these situations, adult teeth may fall out or require extraction. When that happens, it is imperative to seek the best option for tooth restoration.
For many patients, the answer is to get dental implants. To find out more about the benefits of dental implants, we welcome you to schedule a consultation at Minto Oral and Maxillofacial Surgery in Fairhope, AL.
What are Dental Implants?
Dental implants are typically considered to be one of the best options for replacing missing teeth. Compared with dentures, implants tend to be more comfortable, more convenient, and more natural in their appearance.
Essentially, a dental implant is a small screw, typically made from titanium. The implant is placed into the jawbone, and over time it fuses with the surrounding tissue, leaving it sturdy and stable. This implant can then serve as a kind of artificial tooth root. On top of the implant, your oral surgeon will place a connective piece known as an abutment, followed by a crown, bridge, or even a partial denture. These artificial teeth are custom designed to look and feel just like your natural teeth.
---
Are dental implants as strong as natural teeth?
Do I Really Need Dental Implants?
Some patients are eager to fill any gaps in their smile, seeking to address tooth loss as quickly as possible. Dental implants will certainly do that, ensuring a smile that is both functionally and aesthetically whole.
Other patients, particularly those who are just missing one or two teeth, may not feel the urgency about tooth replacement. Something to understand is that tooth replacement is not just a matter of aesthetics; it can also help you prevent further oral health complications down the road.
This is because the root of your tooth stimulates the underlying jaw bone. Without that stimulation, you may actually lose tissue or bone mass, leading to a sunken facial appearance. You may recognize this look from people you have seen, particularly elderly people, who have lost teeth and not replaced them.
Dental implants can provide the necessary stimulation to prevent bone and tissue loss and to help you maintain full oral health. With any questions about this, do not hesitate to contact Minto Oral and Maxillofacial Surgery in Fairhope, AL.
What are the Benefits of Getting Dental Implants?
For those seeking tooth replacement options, dental implants offer a number of advantages over bridges, dentures, and other restorative techniques. Some of the primary benefits of dental implants include:
Dental implants will allow you to maintain your regular lifestyle; you can bite down on your favorite foods without worry about dental prostheses slipping out of place.
Dental implants represent a permanent solution. While artificial teeth may eventually require replacement, the implants themselves are made to last a lifetime.
Compared with dentures, dental implants can also be highly convenient. You do not need to worry about removing them or using messy adhesives to hold them in place.
Because dental implants do not adversely affect your speech patterns, and because they do not slip out of place, they can instill greater comfort and confidence.
The bottom line: For patients dealing with missing teeth, dental implants can often be the optimal solution.
Am I a Good Candidate for Dental Implants?
Anyone who is missing teeth or who anticipates the need to have teeth extraction may be a good candidate to get dental implants. Additionally, good candidates for implants usually meet the following criteria:
They have sufficient bone tissue in their jaw.
They do not have any untreated periodontal disease.
They have spoken with their surgeon and have reasonable expectations about the dental implant process.
They are in good physical health overall, with no underlying conditions that would prevent proper healing.
The best way to determine whether you are a good candidate for dental implants is to schedule a consultation with an oral surgeon. Contact Minto Oral and Maxillofacial Surgery whenever you would like to make an appointment.
Meet Your Oral Surgeon
When he was a kid, Dr. David Minto spent lots of time visiting his grandmother's house on Mobile Bay. The chance to now live and work in the area, while simultaneously striving to offer high-quality oral health treatments, is a dream come true. Dr. Minto lives in Baldwin County with his wife and daughter, and when he is not treating patients or spending time with family, he can often be found saltwater fishing. Check out Dr. Minto's bio to learn more about him.
Dental Implants: Understanding the Process
For those who are preparing to get dental implants, it is normal to feel a little apprehensive. One thing that can bring peace of mind is understanding a bit more about how the process unfolds. While dental implant procedures can look a little different from one patient to the next, the typical timeline looks something like this.
Consultation
The dental implant journey always begins with a one-on-one consultation. This will give you an opportunity to ask your oral surgeon any questions you may have and to learn more about what each step of the process will entail. Additionally, your surgeon will look carefully at your teeth, gums, and mouth to determine that you are a qualified candidate for dental implants.
Pre-Surgical Preparation
If you decide that you are ready to move forward with dental implants, there are a few steps that you may need to take to ready yourself for surgery. Your surgeon will take measurements of your teeth so that your artificial teeth are made to look and feel just right. Additionally, if you have any teeth that need to be extracted, your oral surgeon will do so; this can sometimes be done on the same day you get your implants, but in other cases may need to be done in advance. Finally, any underlying gum or tooth disease must be treated before you can have implants placed.
Getting Implants
Implant placement is a surgical procedure, which means it will be done under the appropriate sedation, ensuring your comfort throughout the process. To place implants, your surgeon may need to make incisions in the gums, exposing the tissue underneath. Small holes are drilled, and the metal implants are inserted snugly into position.
Artificial Teeth Placement
Before your artificial tooth can be placed, you will need to allow the implants some time to heal. By letting them fuse with the surrounding bone, you make certain that they are steady and durable. This healing process may take anywhere from a few weeks to a couple of months. Once the implants have properly healed, you may return for the abutment to be added and your replacement teeth put into place.
Ongoing Maintenance
One of the benefits of dental implants is that they do not require a lot of special maintenance or upkeep. In fact, the only things you need to do for the longevity of your new teeth are to brush and floss regularly and to keep up-to-date with your routine trips to the dentist.
Recovery from Dental Implants: What to Expect
Something else that patients naturally want to know more about is the recovery process. Keep in mind that, following the initial implant placement, you will need to give your mouth plenty of time to heal, ensuring the implants are securely in place before you have the replacement teeth added. The amount of time this takes can vary depending on the patient but may be up to three months.
As you wait for your implants to fuse with the surrounding bone, your oral surgeon may be able to provide you with a temporary replacement tooth. (This is often known as "TEETH-IN-AN-HOUR™.") These replacement teeth are very limited in their functionality but can conceal any gaps in your smile. Ask your oral surgeon about the options available.
As for the immediate aftermath of your dental implant procedure, it is normal to experience some bleeding for the first few hours and some pain and swelling for seven to 10 days. These symptoms can be alleviated with the use of pain medications, including over-the-counter remedies as well as prescription options.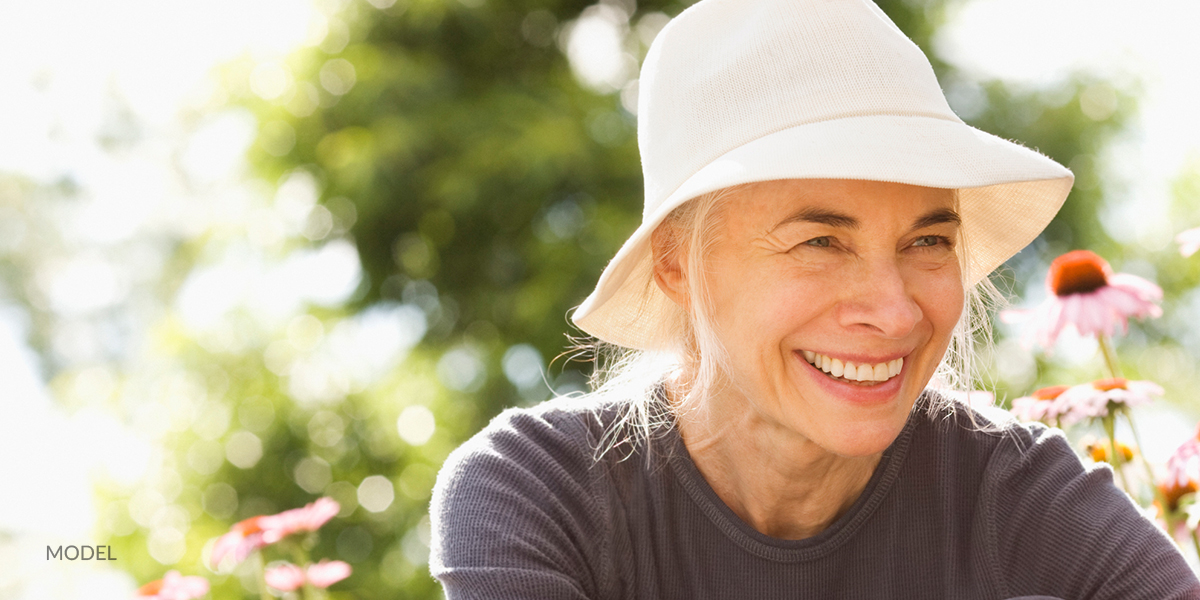 How Long Will I Need to Take Off Work Following Dental Implants Surgery?
Following any surgical intervention, your body needs time to rest and to heal. As such, we strongly advise patients not to rush right back to their typical responsibilities at school or at work.  When possible, we would recommend having dental implant surgery mid-week, then taking a couple of days off, followed by the weekend. For most patients, this is sufficient time to feel relatively "back to normal."
When Can I Eat Again Following Dental Implant Surgery?
One thing patients often want to know about is their dietary limitations following dental implant surgery. Following your dental implant surgery, you will have gauze bandaging to cover the incision site, mitigating bleeding. You will need to leave this bandaging in place for an hour or so, but after that, you may remove the bandages in order to get something to eat.
What Can I Eat Following Dental Implant Surgery?
Following dental implant surgery, your mouth is going to be very tender. To minimize pain and to keep inflammation at bay, we would recommend steering clear of foods that are particularly hot or spicy; stick to a bland diet as best you can. Additionally, for the first 24 hours, make sure you stick to a diet of liquids and soft foods. Think yogurt, soups, broths, applesauce, ice cream, mashed bananas, etc. Also, avoid drinking from a straw for at least one week, as the suction caused by the straw may lead to some problems.
Over the first week of your recovery, you can transition back into a fairly normal diet. However, until you have your permanent replacement teeth added, it is typically best to avoid foods that are crunchy or hard, like raw carrots or nuts.
If you have any specific questions about what you can eat following your dental implant surgery, feel free to contact our office.
How Can I Deal with Swelling? 
Some swelling is to be expected following your dental implant surgery. This swelling may not start for three or four days, but even so, it should begin to subside by day seven or so.
Swelling is a sign that your immune system is working the way it is supposed to, protecting your body following an "injury." If the swelling is severe or causes you discomfort, the application of an ice pack is usually all it takes to get relief.
What Else Can I Do to Ensure a Smooth Recovery? 
One of the worst things you can do, either just before or immediately after getting dental implants, is smoke. In fact, we recommend ceasing all tobacco products for at least two months before your dental implant surgery and for at least a month afterward. The reason for this is that smoking, or tobacco use, can slow down your body's healing faculties.
There are also some small ways you can minimize your risk of infection following dental implant surgery. One of the simplest is to swish some saltwater around in your mouth every few hours. For more tips on enjoying a smooth recovery, feel free to contact Minto Oral and Maxillofacial Surgery at any time.
Common Questions About Dental Implants
Does it Hurt to Get Dental Implants?

We do everything we can to keep our patients comfortable at all times, and part of that involves utilizing the right sedation options. Based on your medical history and the number of implants you are getting, we may recommend either local or IV sedation. Either option will keep you from experiencing pain during the surgery itself.

While some discomfort can be anticipated after your surgery, there are ways to mediate this, including both prescription painkillers and OTC pain remedies.

How Long Does the Surgery Take?

The specific duration of the surgery can vary based on factors, including the number of implants and the complexity of the operation. For most patients, the dental implant placement surgery will take somewhere between one and two hours.

How Long Will My Dental Implants Last?

Dental implants are designed to be permanent, but complications may occur. Brushing, flossing, and keeping up to date with dental appointments may help you extend the lifespan of your dental implants.
Will Insurance Cover the Cost of My Dental Implants?
One of the most common concerns about dental implants is cost. As such, patients naturally wonder whether their dental insurance will cover the procedure.
This can vary from one plan to the next, so we would always recommend checking the specifics of your policy. While more basic policies often do not cover surgical procedures, there are many policies that do, especially since getting dental implants to replace missing teeth may be considered a medical necessity.
Our office is glad to help you maximize insurance reimbursement. Additionally, reach out to us to inquire about financing options that we provide to our patients.
Are Dental Implants Right for Me?
If you are one of the millions of Americans struggling with tooth loss, or if you anticipate the need to have teeth extracted, it is imperative that you find a way to replace those missing teeth. Doing so not only helps you maintain the aesthetics and the functionality of your smile but also prevents further bone or tissue degradation.
While dental implants may not be the ideal solution for everyone, implants are typically the most comfortable, secure, and long-lasting option for replacing lost teeth. To find out more about the benefits of dental implants, or to ask whether you are a good implants candidate, schedule a consultation with your oral surgeon.
Restore a Confident Smile with Dental Implants
At Minto Oral and Maxillofacial Surgery, our goals are to provide optimal patient outcomes, to promote safety, and to ensure comfort at every stage of the process. We would love to tell you more about our approach to dental implants or to answer any of your questions. To find out more about dental implants in Fairhope, AL, schedule a consultation by calling us at (251) 990-5959.